The Tax Projector Tool
Provides advisors the ability to project and compare various tax scenarios and strategies for their clients, simply by uploading their tax documents.
Projects and compares various federal and state tax scenarios including the ability to project client income taxes out multiple years and compare dozens of different scenarios such as a change in client filing status or income levels.
Allows advisors to compare multiple tax planning strategies at the same time such as Roth conversions, charitable giving, and other income related planning techniques, enabling advisors to reduce clients' tax bills and get credit for their work.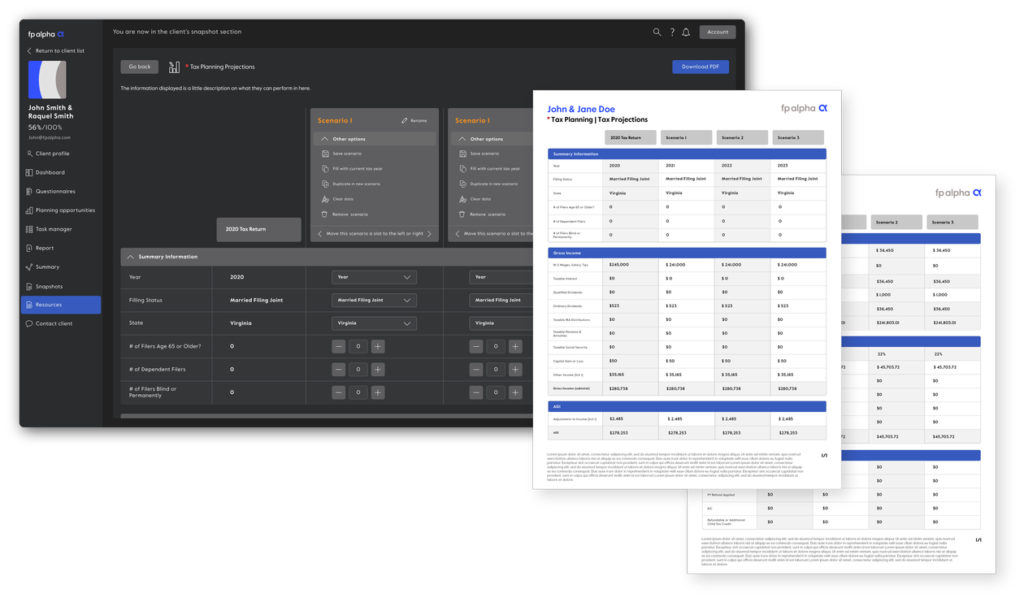 The Roth Conversion Simulator
Enables advisors to identify how much to convert, when to convert, and what it's worth, simply by clicking a button.
Allows advisors to customize inputs such as conversion amounts, years to convert, and kick-off age and the tool shows the effects of this conversion on the Roth account and Traditional IRA account as well as total taxes paid over the client's lifetime.
If an advisor is unsure of how much to convert or when, they can use the tool's optimize function which will tell them exactly how much to convert, for how many years and at which age to start converting.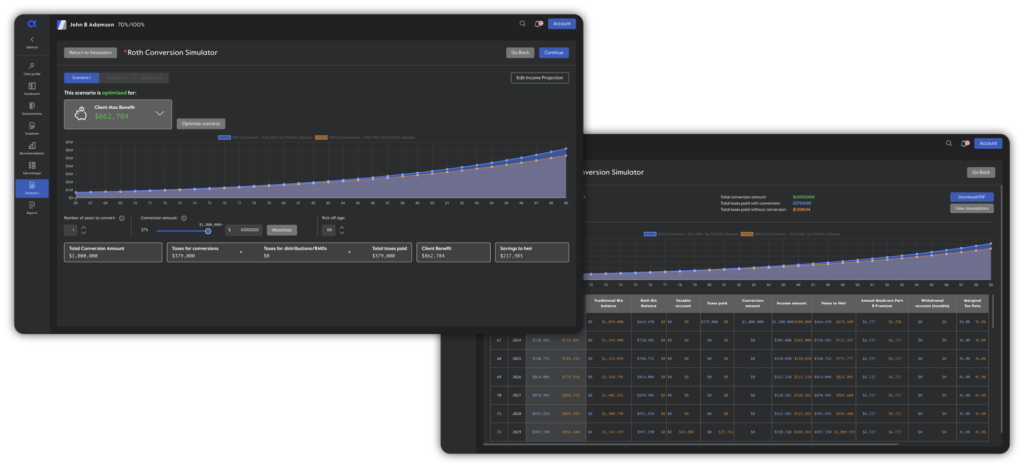 Estate Planning Lab
Model alternative estate scenarios, incorporating various vehicles, quantifying the value of state and federal estate tax reduction strategies.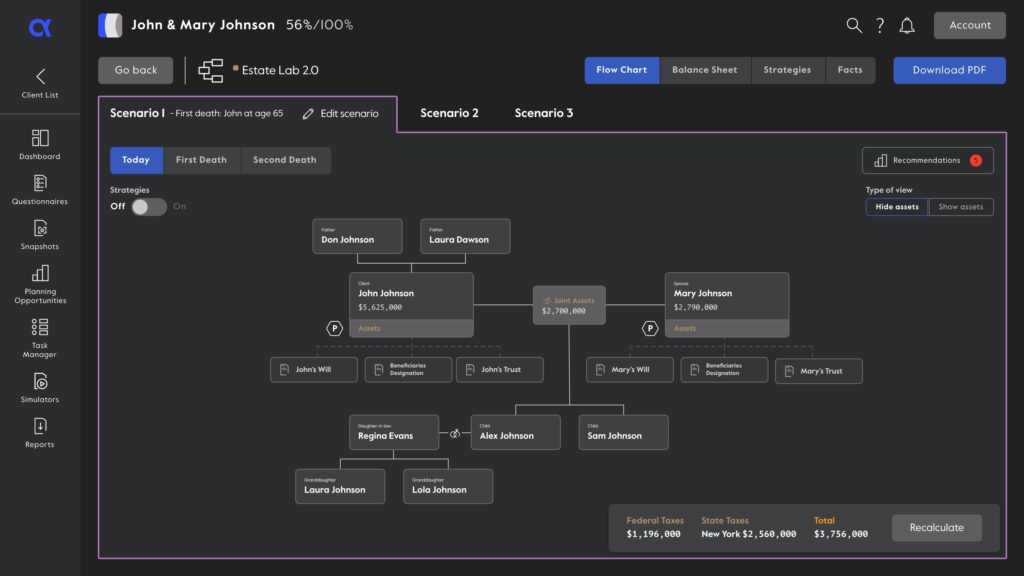 Personalized Client Recommendation Report
A white-labeled and customized, actionable service plan for advisors to engage clients and provide impactful plan updates.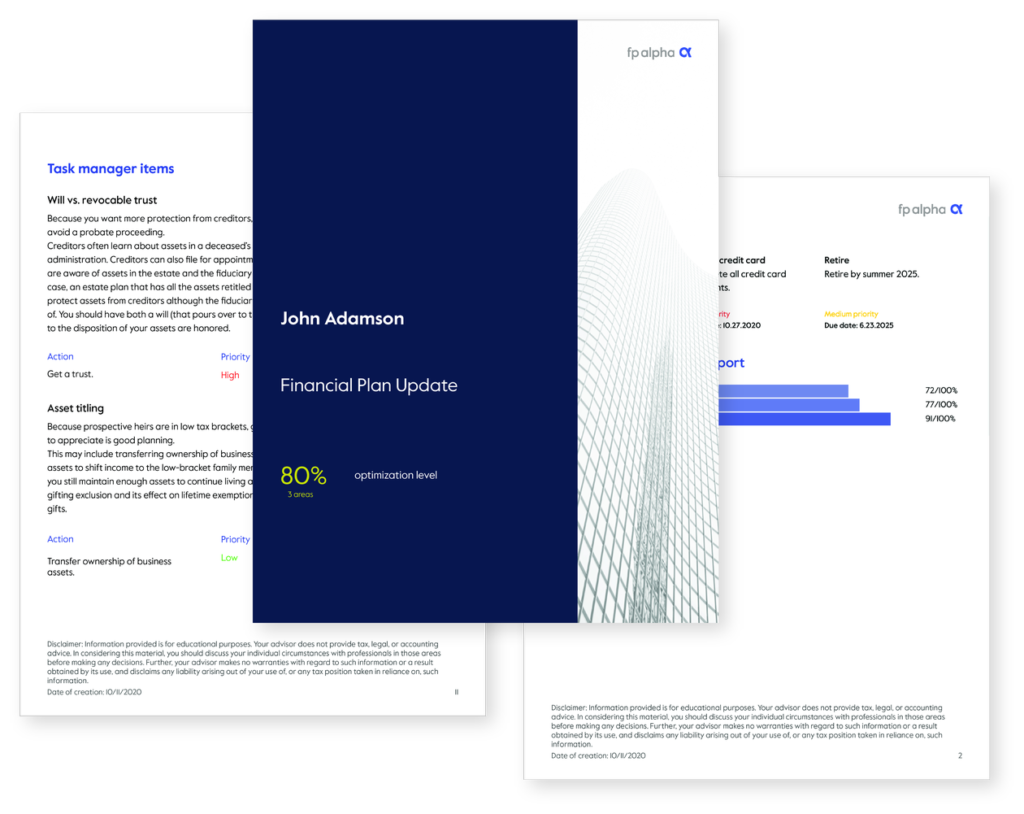 People are talking about us!
Scale Your Planning Today.
Schedule a demo to see FP Alpha in action.