Give Your Clients the Modern Experience They Want.
Fresh reports, actionable advice, and forward-looking analysis. Your clients need it, and with FP Alpha you can give them all of it.
Actionable and Instant Recommendations
Our world never stops, and today's client experiences need to be built with speed.
FP Alpha helps you instantly identify actionable recommendations so you can deliver advice faster.

Visualize Your Client's Wealth
Say it with a picture. Make even the most complex tax planning simple with visualized tax rates, and simplify where money goes in an estate plan with flow charts that show who gets what in a single image.

Grab a Crystal Ball
Projection calculators for taxes and estate plans help you estimate future tax payments and federal liabilities to give clients a better idea of what actions they should make now to succeed in the future.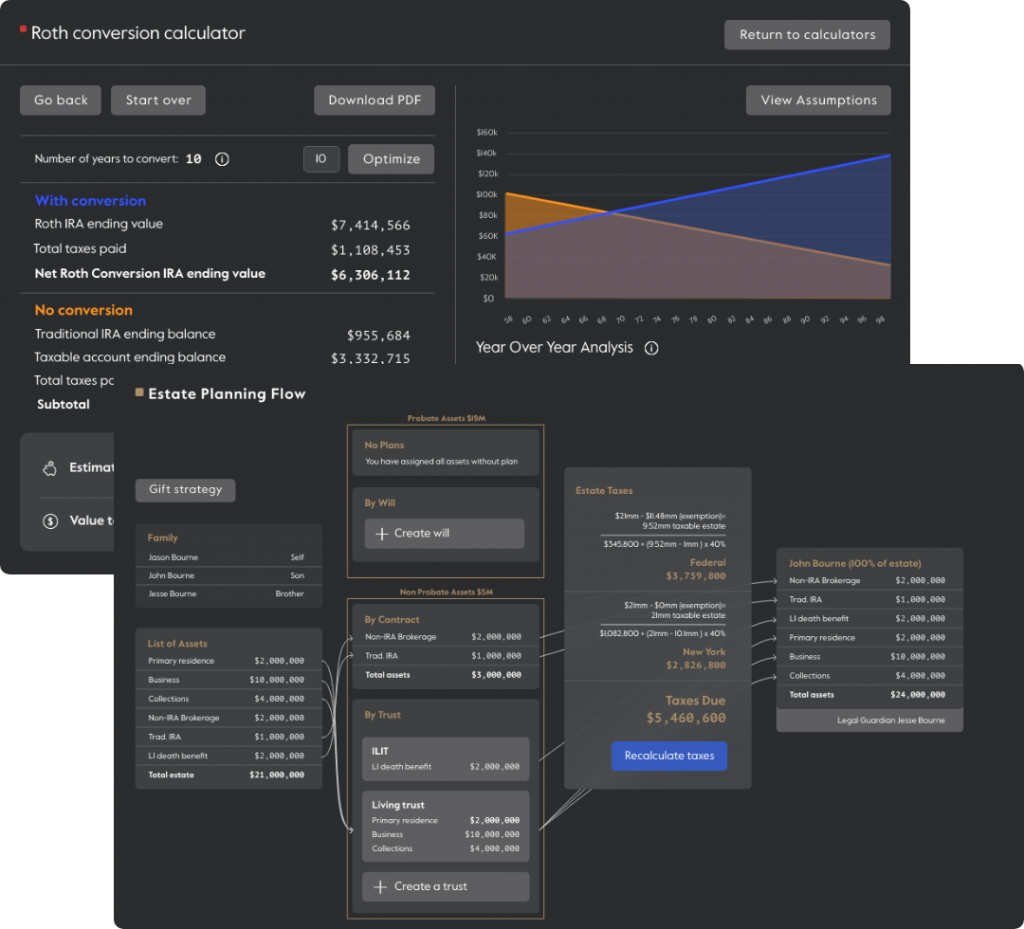 Add a Tax Planner.
No Hiring Required.
Get immediate insights into state tax credits, medicare premiums, modified AGI tiers, Roth conversions, and QBI deductions. It's like a full tax snapshot from a CPA—without the wait.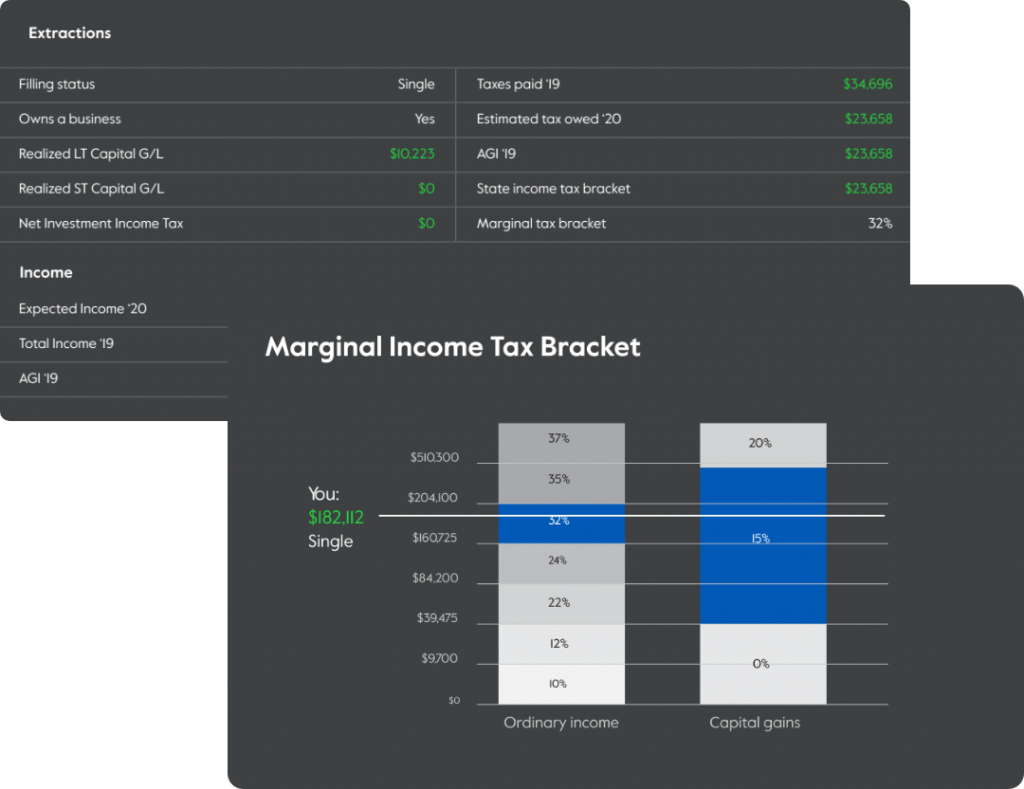 People are talking about us!
Scale Your Planning Today.
Schedule a demo to see FP Alpha in action.