Planning Snapshots
Eliminate the manual review process: simply upload clients' financial documents and FP Alpha will generate a client deliverable, summarizing key insights in a visual format.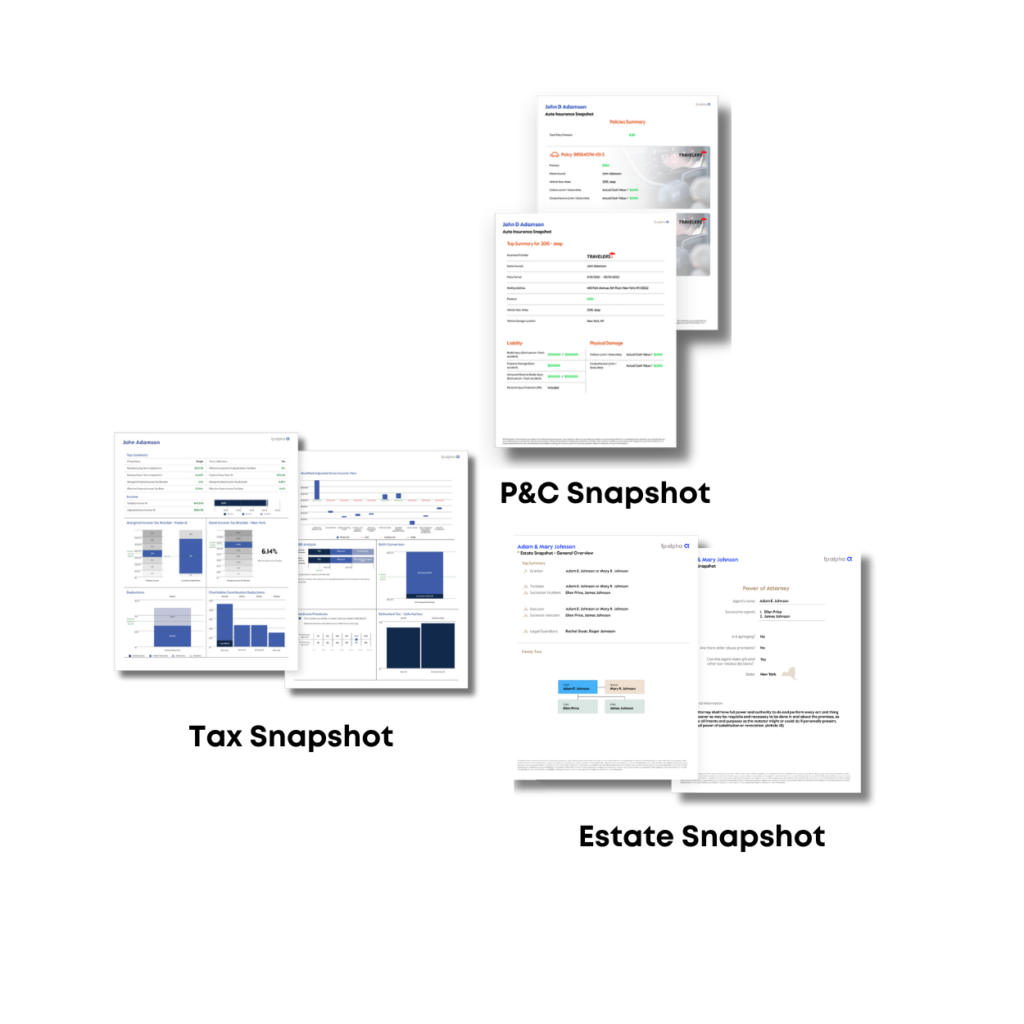 Tax Snapshot
An instant summary and visualization of a client's tax return providing details on 16 key tax areas including: MAGI tiers, federal and state tax data, Roth analysis, Charitable deductions, QBI analysis as well as pending legislation updates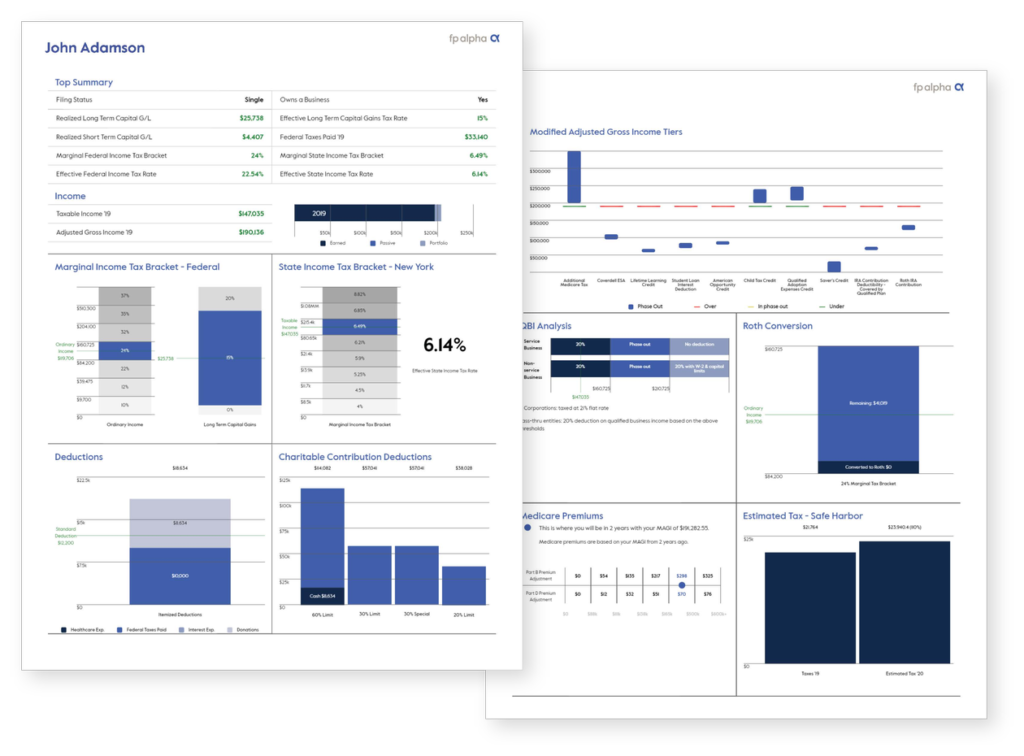 Estate Snapshot
Providing advisors a scalable way to summarize and visualize key components of a client's estate plan including the distribution of assets and significant individuals named, simply by uploading their legal documents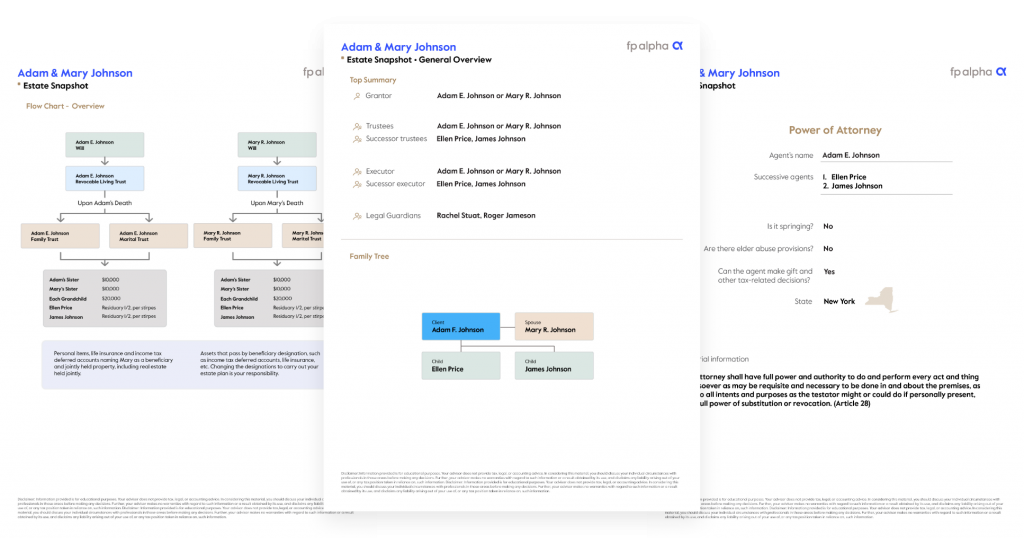 People are talking about us!
Scale Your Planning Today.
Schedule a demo to see FP Alpha in action.