What is AI-Assisted Holistic Financial Planning?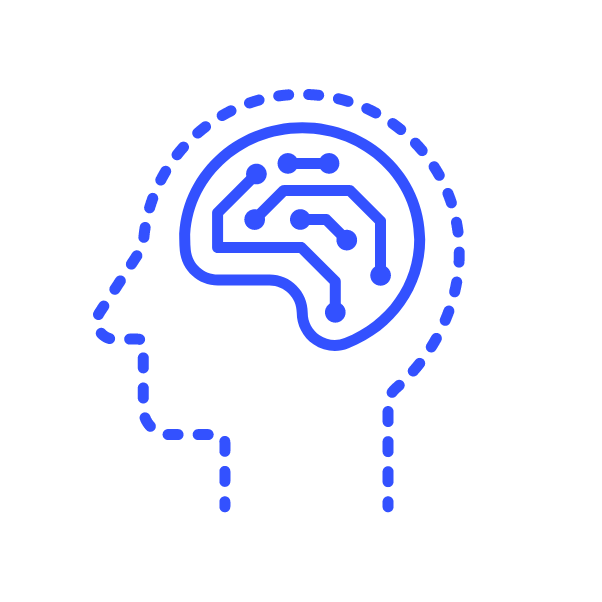 AI-Assisted holistic financial planning plugs the minds of some of the industry's foremost subject matter experts into your document review process.
Using AI learning, our proprietary algorithms use inputs from those experts to analyze documents for key items and return recommendations to influence your advice.
It's advice. Automated.
How Many Hours Can You Save with AI-Assisted Holistic Financial Planning?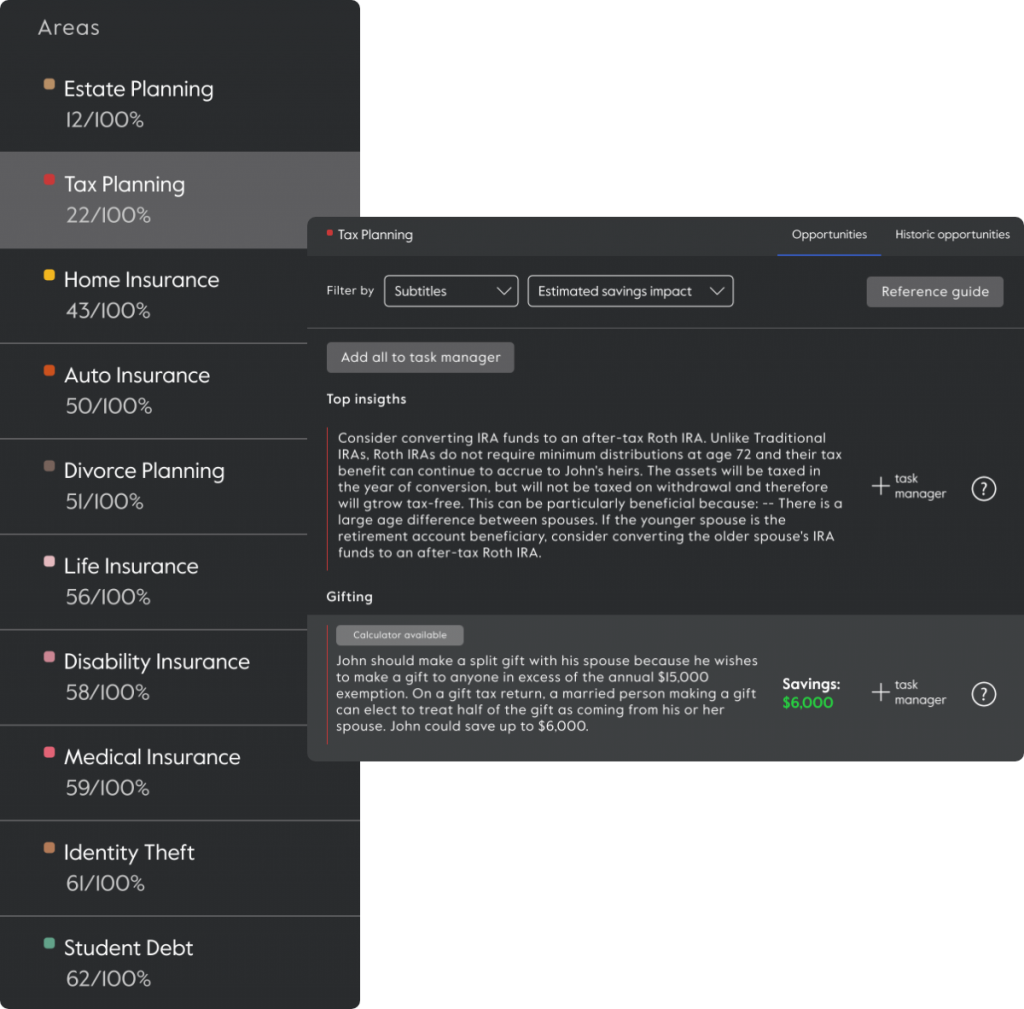 Truly Holistic Advice
Financial advice isn't just about investing anymore. Advisors are true life planners and offering holistic advice helps you deliver more value to your clients—ultimately creating more loyalty and driving more business.
Deliver Holistic Advice in These Key Areas
Estate Planning
Tax Planning
Home Insurance
Auto Insurance
Disability Insurance
Identity Theft
Long-Term Care
Medical Insurance
Student Debt
Mortgage
Life Insurance
Divorce Planning
Property Tax
Creditor Protection
Elder Care
Cross Border Planning
Scale Your Advice Without Growing Your Team
In the past, you had to hire experts and make your payroll skyrocket. FP Alpha enhances your ability to offer different types of advice without having to hire to do it.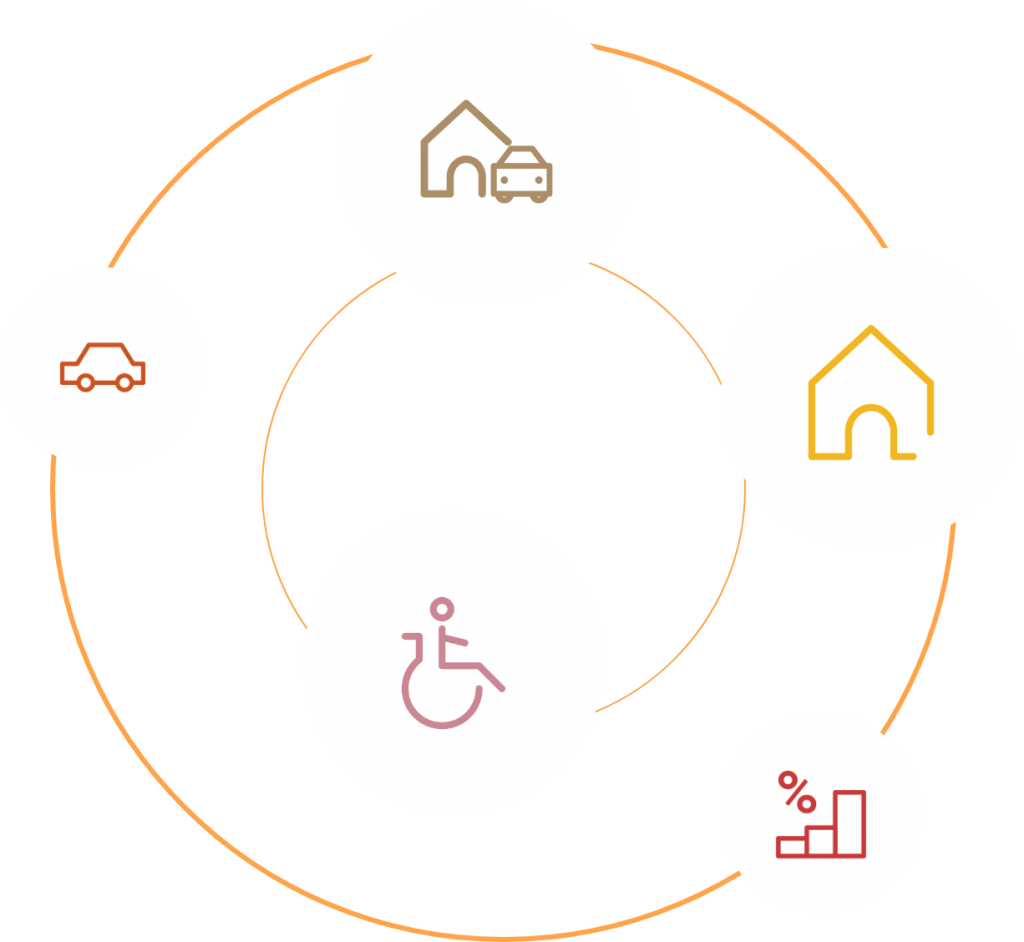 Become an Expert. Overnight. (Well, Almost)
You may not be able to train in every planning discipline, but you can get the next best thing with AI-based planning. FP Alpha puts the opinions and knowledge of Subject Matter Experts at your fingertips so you can be confident your advice is right.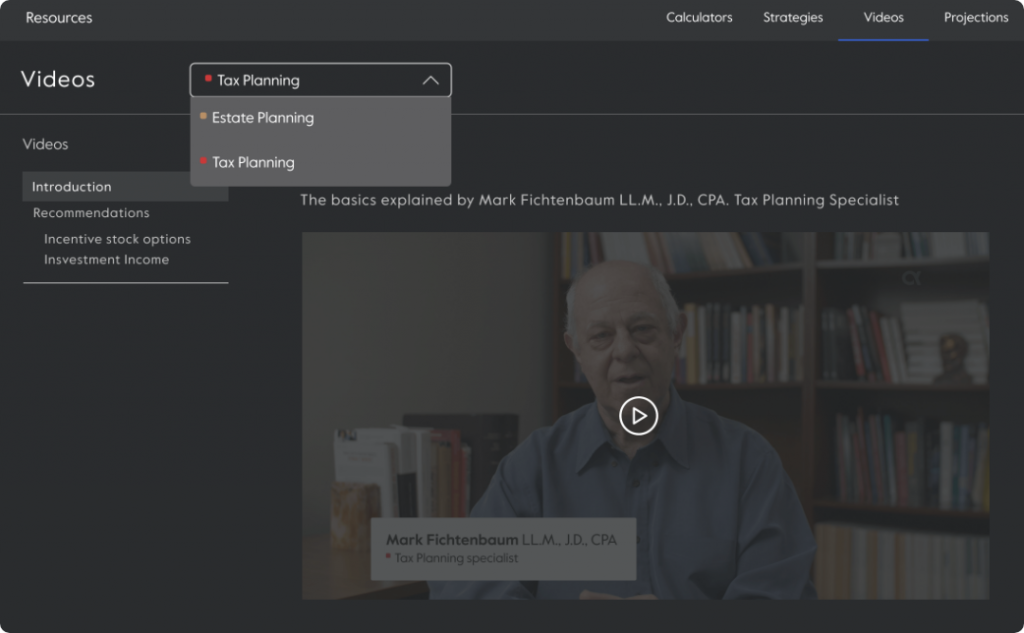 Serious About Security
We take your client information seriously and protect it accordingly. With multi-factor authentication for users and data storage in secure facilities, you don't have to worry about your data being anywhere except where you want it.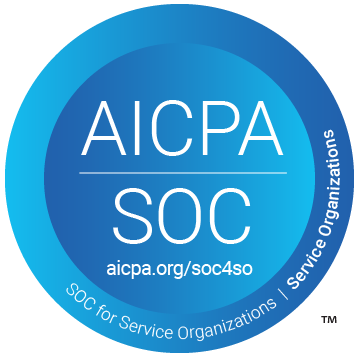 People are talking about us!
Scale Your Planning Today.
Schedule a demo to see FP Alpha in action.